Europe Tour by footbike, done!
Well, it's done! When I reached this morning the door of the Cafe Sauvage in Caen (Normandy, France), I buckled the first complete tour of Europe on a footbike, solo and autonomous, which began a year ago.
More than 20 countries and 4 seasons crossed, from the most septentrional to the most boreal latitude, from west to east and east to west, living and sleeping most of the time in the wild.
A gigantic thank you, to you who have followed this exploration of a simple and self-propelled life on the road, this pretty physical, humanist and solidary challenge, you who have encouraged me and have shared with me an adventure which could at first seem a bit crazy:)
Thank you all who have made donations for Bande de Sauvage, thus contributing to give life to some great experiments in alternative ways of life, in profuse, joyful ways, made of mutual aid and egalitary relationships, built on reflexions about circulation and consumption of material goods, sustained by always free and inventive individual commitment…
And thank you to all of you who made direct donations to me, or who have participated in any way in that odyssey, just by being there, helping me kick further, in order to succeed in the challenge. All of this is proof, I hope, that an economy of giving and sharing is nothing near to utopia, and that it is totally possible to achieve things that could seem a bit out of the ordinary, certainly not alone, but thanks to community emulation where a common language grows, a political one, which elaborates himself, blooms and reaches a praxis as an emancipated way of life that any one can lead.
See you soon for the following adventures:)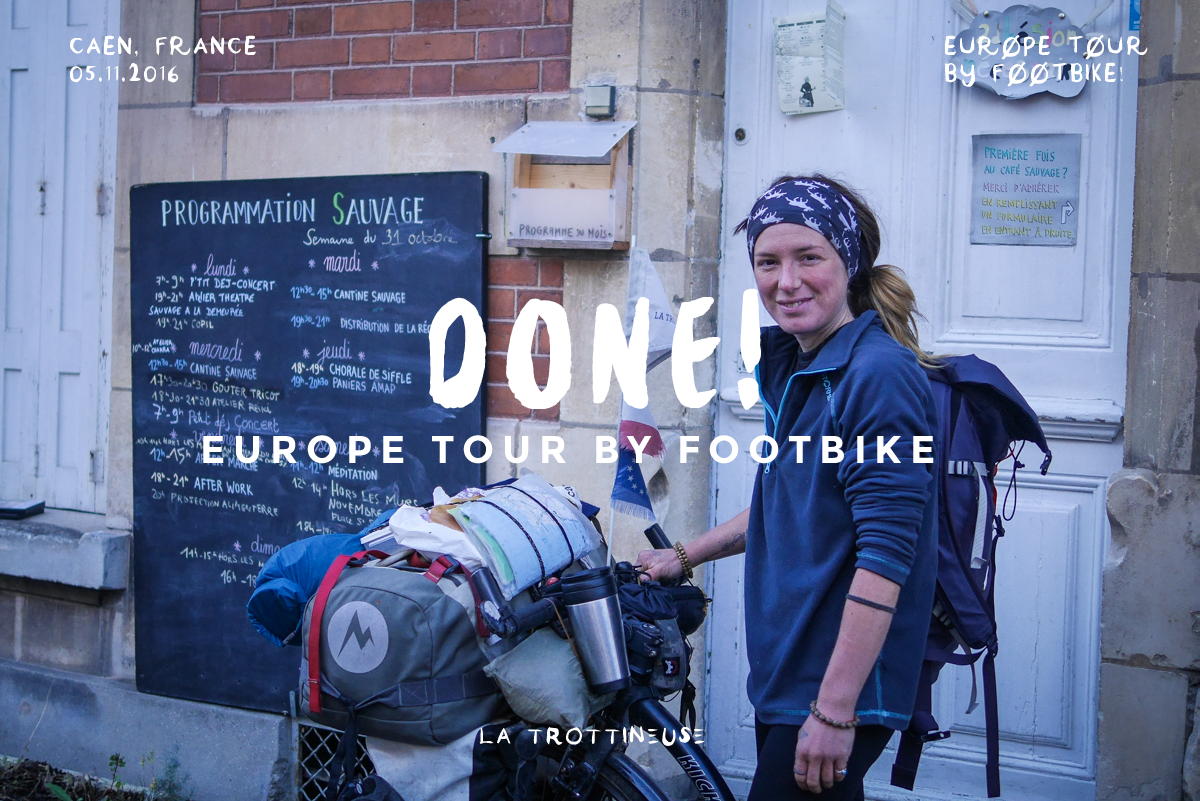 9
(Thanks, keep going !)